Swimming pool voyeur
There is all kinds of hot girls in bikinis at the swimming pools and in water parks and it's a really good spot for voyeur to do some serious peeping. Some voyeurs secretly videotape girls while they are sunbathing by the pool and some take it up a notch and do closeup voyeur videos, even under the water. Underwater cameras in swimming pools gives a crystal clear look on hot ass, tits or even pussy.
Swimming pool voyeur videos
Voyeur Secrets features the best swimming pool voyeur videos, from underwater ones all the way to accidental nudity and fun pool games going on. Some of our voyeurs even peep on private pools of their neighbors and they usually catsh some hot naked girls while they're at it. All swimming pool peeping videos are in this awesome voyeur category.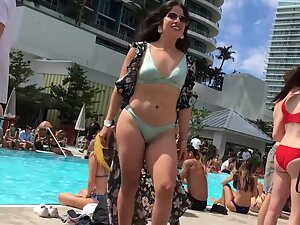 pool voyeur
This hot latina is enjoying the attention of men at a pool party and she loves posing for photos. However, she doesn't...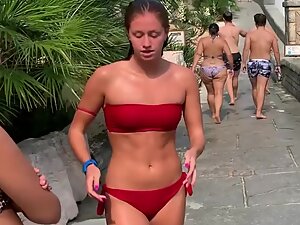 pool voyeur
Water park is crawling with hot girls in all kinds of bikini and it is impossible to focus on just one of them. Voyeur...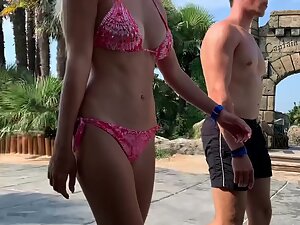 pool voyeur
It is easy to become crazy with lust while you're walking through this water park. Hotties in bikinis are everywhere,...